Bliss Yogi Welcomes You. You are Visitor 45398
Why Bliss?
Perhaps a better question is Why not Bliss? Our lives are stressful on so many levels. It is easy to get caught up in the churning and grinding out of the tasks at hand, then moving on to the next. It can become relentless. Sometimes even our families and loved ones get caught up in the grind (ours and theirs!). We become disconnected, disinterested in anything but just making it through the day....and the next one....and the....
Sometimes the only relief can seem to come from: food, alcohol, television, sex, drugs, etc It's easy, fast, and we know how to do it.
Definition of Insanity:
There are many definitions of insanity. The one I like best is:
Doing the same thing over and over while expecting different results.
Yoga can help you change the cycle; help you stop looking on the outside for what is inherently within.
What is Svaroopa® Yoga?
Svaroopa® Yoga is a style of Hatha yoga. Hatha means physical poses. The majority of the yoga taught and practiced in the United States is a form of Hatha yoga. If you think of the word "Dance" and all the forms that dance can take, this is similar to what Hatha Yoga means. There are many forms of Hatha Yoga.
In Svaroopa®, we teach you familiar yoga poses to create deep openings in the muscles around the spine, beginning at the tailbone and working up the spine. We accomplish this with precision of alignment of the body. While the emphasis is on the precision, there is compassion as the student is encouraged to go only as far as her/his body allows at the time. With this combination of compassionate precision, core tensions in the body begin to release.
Svaroopa® Yoga begins by releasing the muscles at the tailbone and then carries those changes through the sacrum, lumbar vertebrae all the way up the spine including the shoulders and neck.
As the spine begins to release tension, the effects radiate throughout the entire body. The result is a definite reduction in muscular tension. The body feels supple, new and flexible.
This very accessible, body-friendly form of hatha yoga teaches you how to accesss the bliss within by leaning into the physical structure of your body and/or props. Come experience the bliss of your own being.
In addition to providing group and private classes, you may request a private yoga therapy session by calling 619.813.6733 or emailing a request to
Deepaa@blissyogi.com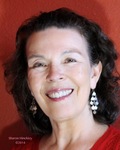 Testimonials:
"I can't believe how good my back feels after my first class with you!" Randi H.
"My neck has been bothering me for years. I've tried other yoga and felt good...but after my first class with you, my neck has never felt better!" Adrianna
"I admit I was hesitant about yoga, because I had studied Tai Chi for several years. In spite of all that baggage, I came to the first Svaroopa Yoga...with an open mind and heart. You gave me in that first fundamental free lesson more than I expected, with such understated professional knowledge, and intuitive compassion, that I couldn't wait for the next class." F. Saba